Drawings
Yellow Bank Island, Ohio River, 2010
Ohio River Charts 20 thru 24, Showing Cave-In-Rock Island
Jim and Victoria, Training. Watercolor and Prismacolor, November 2014.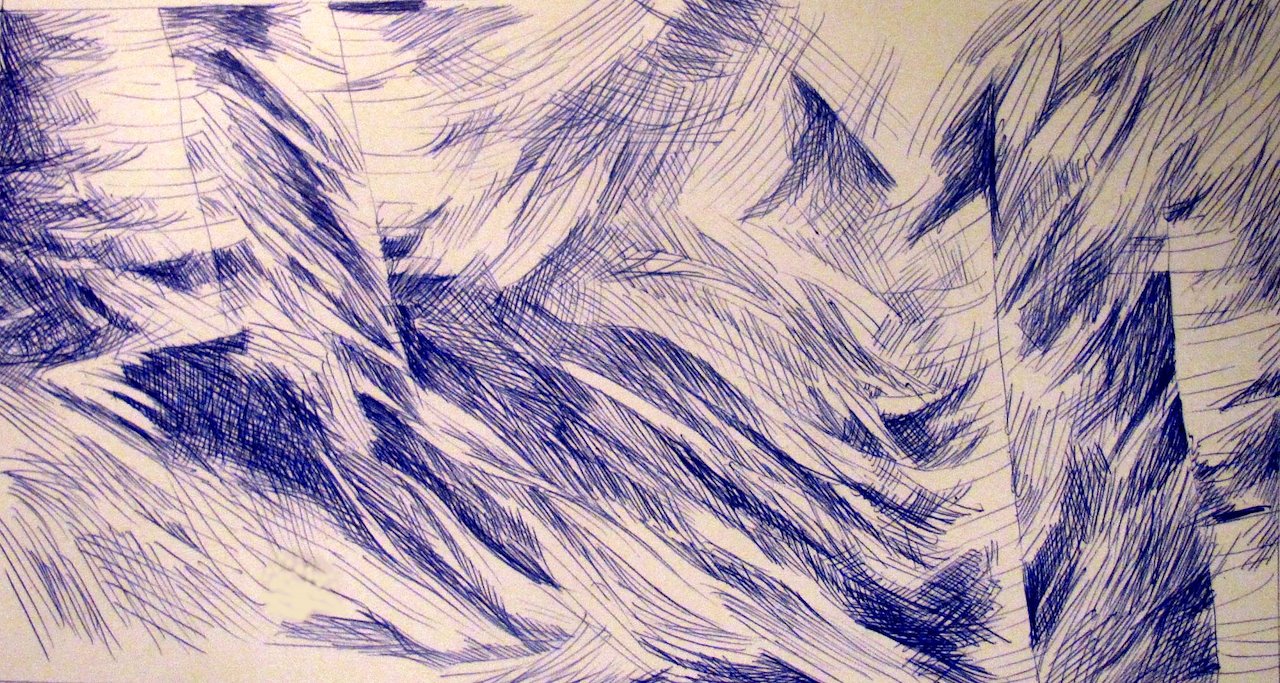 Waves and Edges. 5-5/8" X 10-1/2". Ballpoint Pen. 2019
The first two drawings, created using watercolor, colored pencil, and markers, are based on Ohio River navigation charts (Spring, 2010). The second pair of drawings was created using ball point pen on Bristol Vellum (Summer, 2014).